EVERY ORGANIZATION'S BIGGEST RISK:
BROKEN RISK MANAGEMENT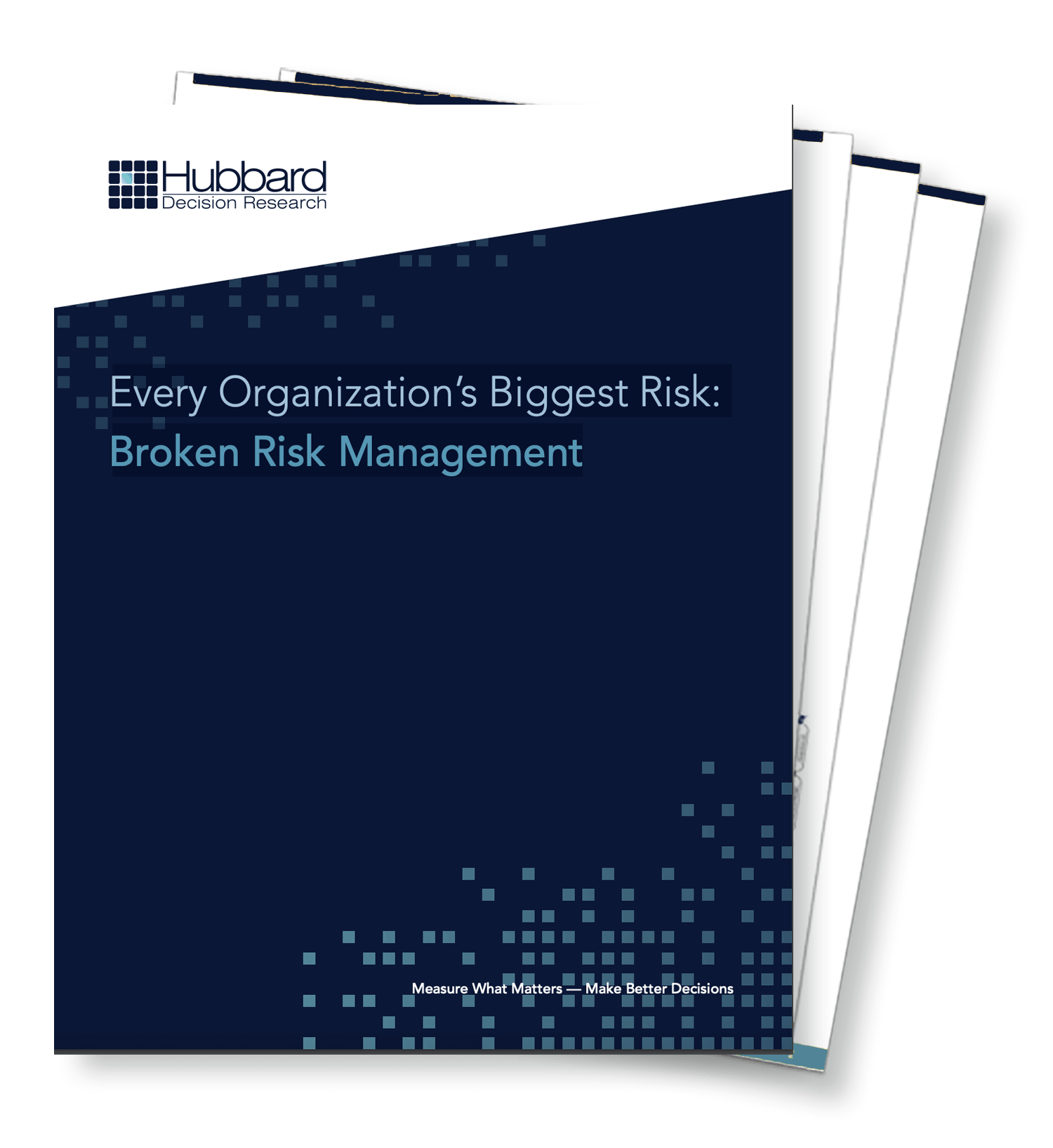 EVERY ORGANIZATION'S BIGGEST RISK: BROKEN RISK MANAGEMENT
FREE PDF DOWNLOAD
One of an organization's top priorities should be to make better decisions by identifying risks and determining how they can be mitigated. Enterprise risk management is how an organization accomplishes that priority. But as this white paper will show, popular risk management practices in use today actually represent the biggest risk to an organization: using broken methodologies that don't adequately protect the firm and create a false sense of security.
the guide
learn how to tell if your risk system is broken – and how to fix it
Organizations spent more and more on their risk management systems, for good reason – because threats abound and the potential costs can be destructive. But most systems companies use to manage risk actually introduce more risk  – and thus increase the chance of a critical loss.
In this guide, you'll learn:
Three key reasons why risk management is failing today
How to spot the critical flaws in the most popular risk assessment methods today
How to start building a measurably better, more scientific system to manage risk
The bottom line: Every organization should make investing in risk management a top priority. But an investment in broken risk management as practiced today is one no decision-maker should want to make. There's a better way, and this guide is the first step down that path.
Our Company
About Hubbard Decision Research
About Hubbard Decision Research Hubbard Decision Research (HDR) is a risk management consulting firm that applies quantitative analysis methods to the most difficult measurements and challenging decisions across many industries and professions. Using Applied Information Economics, HDR has developed quantitative analysis solutions to information technology investments, military logistics, entertainment media, major policy decisions, and business operations, for clients ranging from small businesses to Fortune 500 companies.
Contact Hubbard Decision Research today to learn more.