Calibrated Probability Assessments: An Introduction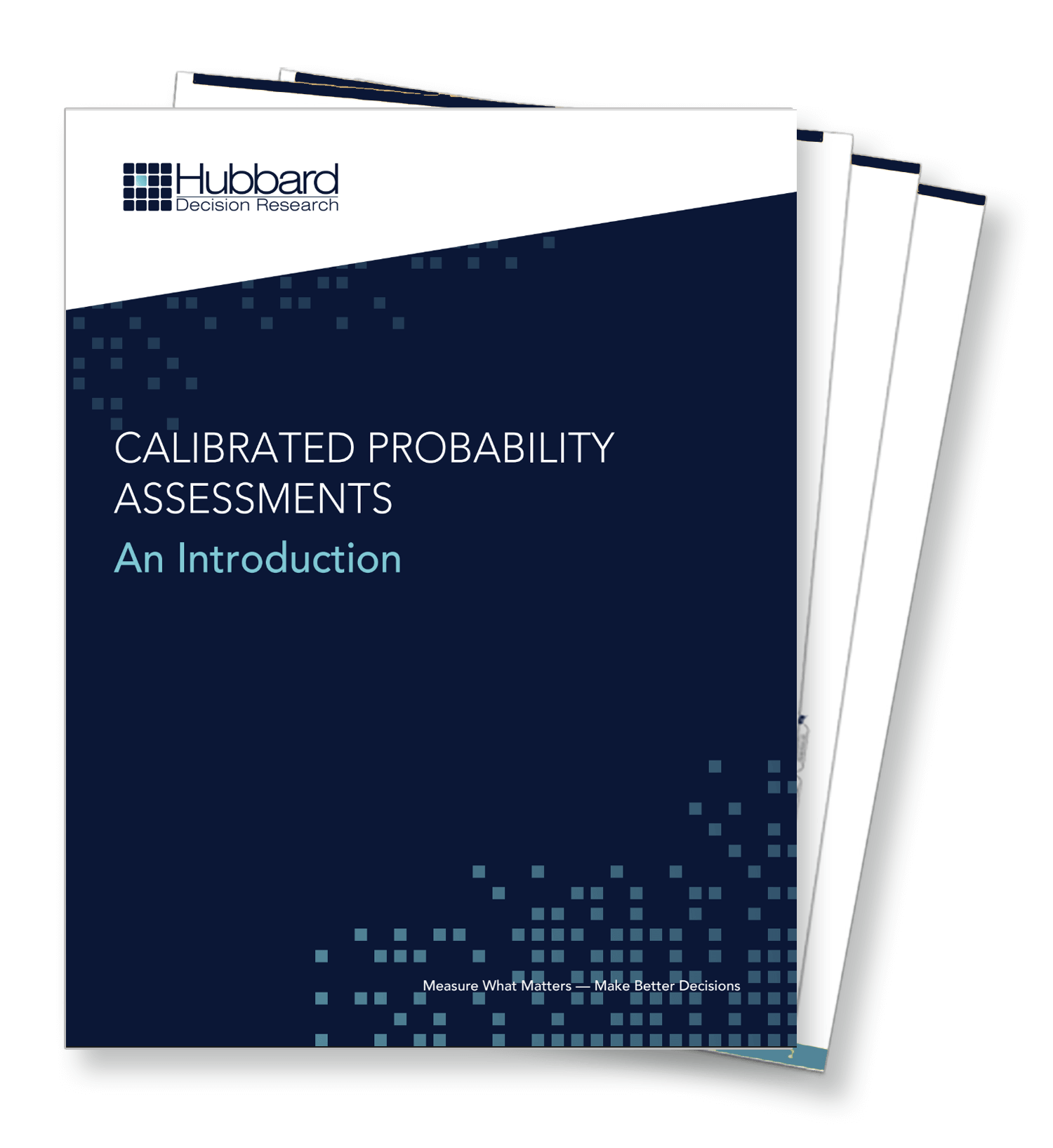 calibrated probability assessments
FREE PDF DOWNLOAD
Although subjective probabilities are relied upon for estimates of key variables in major business decisions, research shows that the subject matter experts who provide these estimates
are consistently overconfident
.
Fortunately, it can be shown that training significantly improves the ability of experts to quantify their own uncertainty about these estimated values – thus reducing error and increasing the accuracy of your analysis.
the guide
take expert assessments to the next level
Most organizations rely on subjective judgments of probabilities from subject-matter experts on anything from the chance that a project will be completed on time to what next quarter's revenue will be. That's not the problem; the problem is that without training, experts will deliver assessments that actually introduce more error than they eliminate. And every percentage of error added to your decision-making process can result in significant costs – and threaten the livelihood of your organization.
In this guide, you'll learn:
How innate cognitive biases make any expert – even the most knowledgeable ones – prone to error and overconfidence
What the research says about the effectiveness of calibration training and how it measurably improves performance
How calibration training can overcome these biases and give anyone the skills to increase their accuracy
The bottom line: Calibrating assessments will be one of the most critical improvements in the decision processes of most organizations- including yours. Learning how to calibrate your team is one of the
quickest,
least expensive, 
and 
most powerful 
ways to measurably improve your performance.
Download the guide to get started.
Our Company
About Hubbard Decision Research
About Hubbard Decision Research Hubbard Decision Research (HDR) is a risk management consulting firm that applies quantitative analysis methods to the most difficult measurements and challenging decisions across many industries and professions. Using Applied Information Economics, HDR has developed quantitative analysis solutions to information technology investments, military logistics, entertainment media, major policy decisions, and business operations, for clients ranging from small businesses to Fortune 500 companies.
Contact Hubbard Decision Research today to learn more.