Description
In this one-hour session, Introduction to Applied Information Economics: The Need for Better Measurements, you will get an executive overview of methods that show independently, scientifically measured improvements to management forecasts and decisions. The key to Applied Information Economics (AIE) is how it focuses the analysis on measuring what matters. By following the proven process that AIE provides (see the diagram below), you will be able to make measurably better decisions on anything from prioritizing investments to forecasting risk, mitigating cybersecurity threats, improving productivity, and more.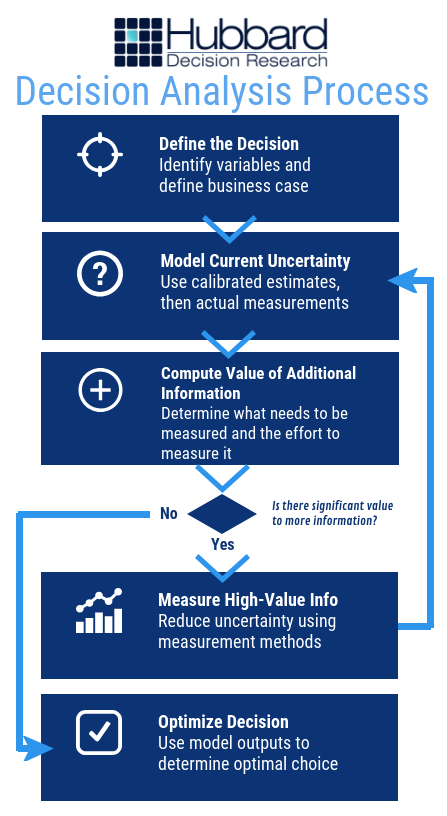 This webinar is an excellent means to learn about the key tools and methods of Applied Information Economics, so you can start applying these trusted practices today to grow your organization's success.
Scheduling and Deliverables
Each participant will receive an email 1-2 days prior to the webinar date with an email containing an invite to the Webex presentation. Just click on the link to join the Webex on the scheduled day; no prior registration is required.
Following the presentation, each participant will receive another email with:
A recording of the presentation
The slide deck used in the presentation
Schedule a Private Webinar for Your Organization
We offer private webinar sessions for an organization with special discounted group rates. Contact us for more information and to schedule your next training session.
Keep Shopping
To continue to shop click here.