HDR Staff
The staff at Hubbard Decision Research, or HDR, has a unique and strong background in not only the Applied Information Economics method, but financial analysis, consultation, research, and more. The staff at HDR combine their experiences, education, and know-how to help your organization gain answers you never knew could be determined. Contact HDR today and let our staff help you drive results through our in-depth financial analysis and educational resources on Applied Information Economics.
Douglas W. Hubbard
Douglas Hubbard is the inventor of the Applied Information Economics (AIE) method and founder of Hubbard Decision Research (HDR). He is the author of How to Measure Anything: Finding the Value of Intangibles in Business, The Failure of Risk Management: Why It's Broken and How to Fix It, Pulse: The New Science of Harnessing Internet Buzz to Track Threats and Opportunities and his latest book, How to Measure Anything in Cybersecurity Risk (Wiley, 2016). He has sold over 100,000 copies of his books in eight different languages.  Two of his books are required reading for the Society of Actuaries exam prep.  In addition to his books, Mr. Hubbard has been published in several periodicals including Nature, The IBM Journal of Research and Development, OR/MS Today, Analytics, CIO, Information Week, and Architecture Boston.
Mr. Hubbard's career has focused on the application of AIE to solve current business issues facing today's corporations. Mr. Hubbard has completed over 100 risk/return analyses of large, critical projects, investments and other management decisions in the last 20 years. AIE is the practical application of several fields of quantitative analysis including Bayesian analysis, Monte Carlo simulations, and many others. Mr. Hubbard's consulting experience totals over 29 years and spans many industries including insurance, financial services, pharmaceutical, healthcare, utilities, energy, federal and state government, entertainment media, military logistics, and manufacturing. His AIE methodology, has received critical praise from The Gartner Group, The Giga Information Group, and Forrester Research. He is a popular speaker at valuation, risk, metrics and decision analysis conferences all over the world.
Jon Murphy
director of consulting operations
Jonathan Murphy is the Director of Consulting Operations for Hubbard Decision Research (HDR). Under this role, Jonathan has become a skilled practitioner of Applied Information Economics, with expertise in applying methods such as Monte Carlo simulation, Bayesian analysis, modern portfolio theory, and many others. He has utilized his knowledge of applied mathematics, probability, and economics to solve a variety of decision and measurement problems for more than a dozen clients, including:
Measuring cybersecurity risk and computing "return on controls" for firms in technology services, financial services, entertainment, insurance, retail, and healthcare
Optimizing portfolios in areas such as biotechnology products and aerospace/defense R&D
Performing major risk/return analyses for investments in cybersecurity, technology services, and financial services
In addition to project work, Jonathan leads day-to-day consulting operations and delivers quantitative training to clients and public webinar participants. He was instrumental in creating HDR's highly successful "Simulations in Excel" training series.
Prior to joining HDR, Jonathan developed his quantitative analysis and project management skills during several quantitative research projects in areas like computational chemistry, bioinformatics, and corrosion science. He also led an effort to research quantitative risk management methods for information security applications in a major financial services company. Jonathan holds B.S. and M.S. degrees in mathematics and a graduate certificate in information security and privacy from the University of North Carolina at Charlotte.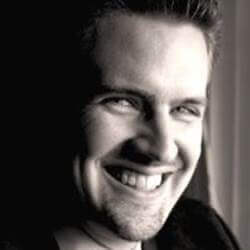 Matthew Millar
sr. analyst
Matthew Millar is a Sr. Quantitative Analyst at Hubbard Decision Research. Mr. Millar has used Applied Information Economics and his background in quantitative finance to assist clients across a diverse array of industries – including finance, oil & gas, commercial real estate, internet security, and pharmaceuticals; as well as in more boutique applications, such as agricultural research in the developing world and measuring the benefit of standards to the insurance industry. At HDR, he is also responsible for leading day to day operations, training, and leading client educational workshops and webinars.
Prior to joining HDR, Mr. Millar was a portfolio manager for the hedge fund Armored Wolf, managing a percentage of the funds and working directly with the CIO. Contributing both through direct returns and also through his improvements in the risk analytics system, Mr. Millar helped to build assets and analytic metrics for the hedge fund and associated mutual fund products. Mr. Millar's work at the hedge fund was quantitatively driven, from algorithmic trading systems to building a model to track volatility and correlations among managers in the firm. Mr. Millar was commonly cited in commodity related articles for Reuters, and was a popular commentator for financialsense.com
Prior to his work in the financial field, Mr. Millar was a musician, playing cello for the Seattle Symphony and Seattle Opera. He has a Master of Science degree in Economics from the University of Oregon, where he specialized in monetary policy, econometrics, and the role of crude oil in the US economy.
Andrew Adams
sr. analyst
Andrew Adams is a new analyst at Hubbard Decision Research specializing in information science and applied statistics. He is an experienced data scientist who has previously worked with IBM and the BC Centre for Excellence in HIV/AIDS on using machine learning and personalized medicine approaches for reducing the disease burden of HIV-1 infected patients. Andrew also developed a great deal of experience working with high performance computing resources and Monte Carlo simulations with the machinery and members of the Western Canadian Research Grid. Through this work Andrew has developed a passion for handling, developing, and applying approaches to accurately model large data sets.
Andrew started his academic career at McGill University completing his Bachelor of Commerce before moving to pursue an education in a higher level of mathematics. While completing his MSc. in applied mathematics, Andrew developed an interest in combining rigorous probability and dynamical systems to model real world problems in the biomedical and health care fields. Along with the Complex Systems Modeling Group at Simon Fraser University Andrew was able to apply these skills to modeling work place efficiency in the BC criminal justice system as well as model the spread and possible interventions that could be done on Vancouver's HIV epidemic.
After finishing his degree and internship Andrew has worked on developing Python code to automate ordering and pricing for small businesses to streamline their workload and data collection. He enjoys working with and learning from people in all academic fields as well as teaching and helping people to understand how mathematics and statistics can improve and inform many workplace decisions. Andrew is excited to join the HDR team and continue to help businesses get more out of their information.