HDR has calibrated thousands of subject matter experts and top decision makers. They represent organizations and professions as varied as government policy, military logistics, project management, cybersecurity, risk management, pharmaceuticals and finance, to name a few.
Our self-paced Calibration training improves the quality of your decisions by producing more realistic estimates of your uncertainty.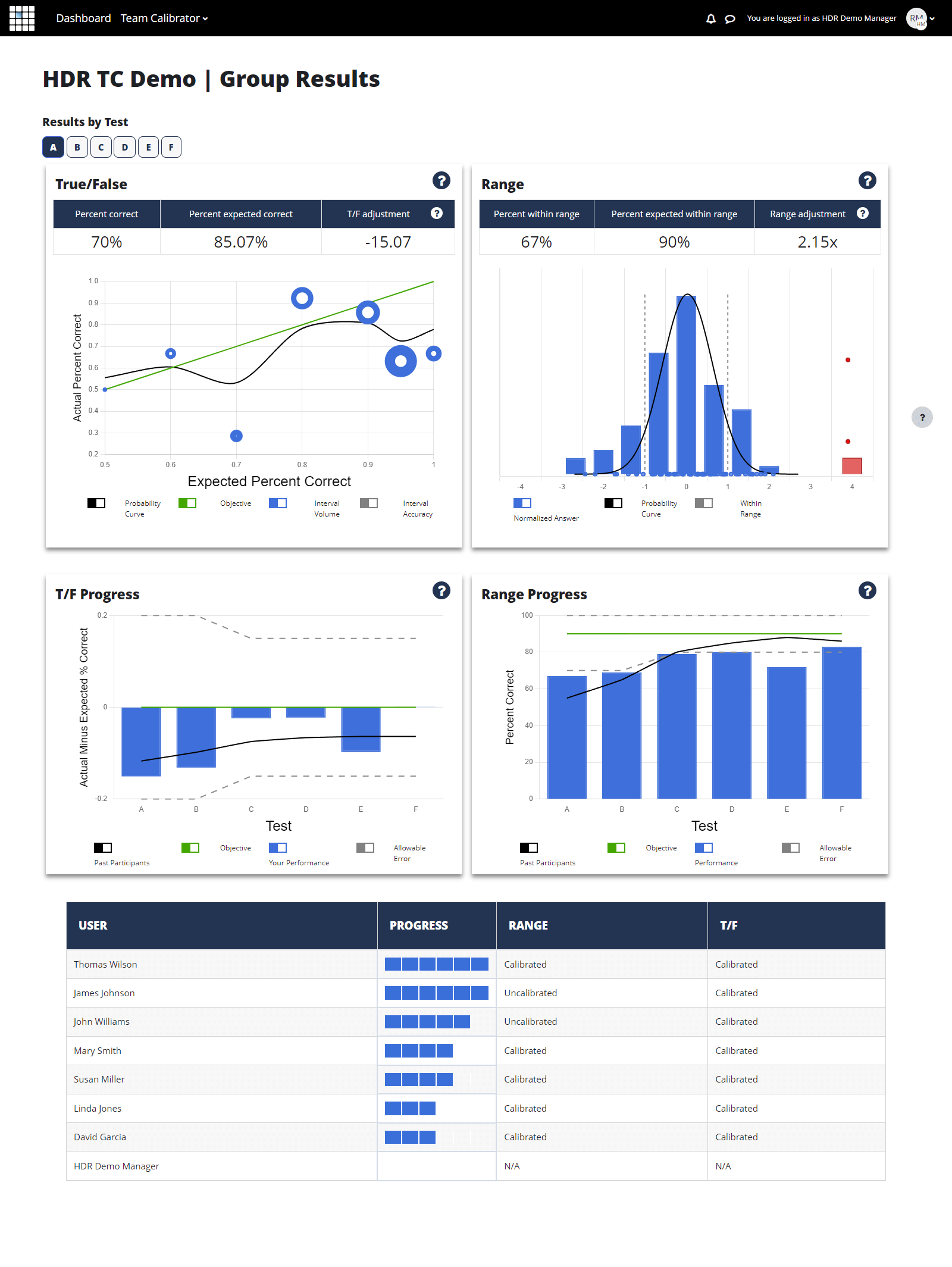 Performance Insights That Matter
Team Calibrator is designed to improve the most important measurement instrument in your organization: your subject matter experts. Additionally, managers can review the progress of a group and measure the impact of calibration.
Schedule a Demo Now
Fill out the form below and we'll send over a link to schedule a demo of the software.
DISCOVER The Estimation Portal
We use a suite of competing algorithms to empower your estimations with a constantly evolving arsenal of cutting edge tools.
From powerhouse models like OpenAI's ChatGPT to FrankenSME, our input aggregation method developed using thousands of estimates from hundreds of calibrated estimators, we have stacked our decision portal with tools for better estimations.