introduction to applied information economics:
the need for better measurements
growing success by measuring what matters 
DATE: wednesday, June 19, 2019
TIME: 3:00PM – 4:00PM CDT (UTC-5)
the webinar
learn the key to making better decisions – making better measurements
In this one-hour session, you will get an executive overview of methods that show independently, scientifically measured improvements to management forecasts and decisions. The key to Applied Information Economics (AIE) is how it focuses the analysis on measuring what matters. This webinar is an excellent means to learn about the key tools and methods of Applied Information Economics, so you can start applying these trusted practices today to grow your organization's success.
In this webinar, you'll learn:
How your most important decision is how to make decisions
How many methods organizations use to analyze data and measure variables actually add more error
How quantitative models consistently outperform uncalibrated expert judgment
How, with the right approach, mindset, and methods, you can measure anything – even intangibles you previously thought were "impossible" to measure
The goal is that each participant will be informed about the best ways to measure and manage anything – and boost the chances of success for any decision.
the book
how to measure anything: finding the value of intangibles in business 
Anything can be measured. This bold assertion is the key to solving many problems in business and life in general. The myth that certain things can't be measured is a significant drain on our nation's economy, public welfare, the environment, and even national security.
In fact, the chances are good that some part of your life or your professional responsibilities is greatly harmed by a lack of measurement – by you, your firm, or even your government.
How to Measure Anything: Finding the Value of Intangibles in Business illustrates simple, hands-on, yet intuitively easy applications of advanced statistical techniques to reveal the power of measurement in our understanding of business and the world at large. This insightful and engaging book shows you how to measure those things in your business that until now you may have considered "immeasurable," including technology ROI, organizational flexibility, customer satisfaction, and technology risk. Hubbard explains examples that will get you to attempt measurements—even when it seems impossible—and provide you the tools steps to measure anything, especially uncertainty and risk.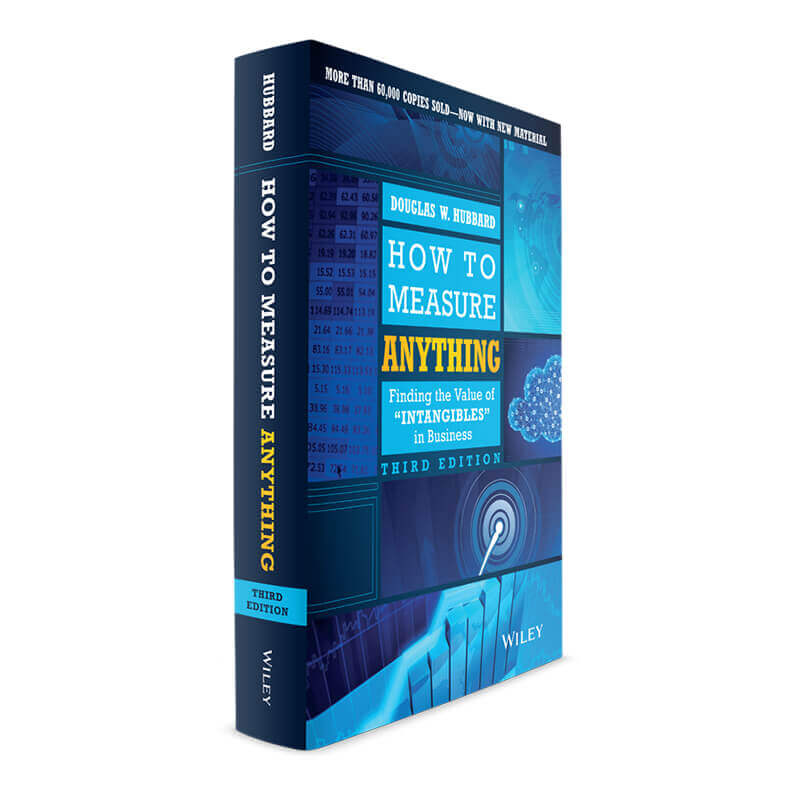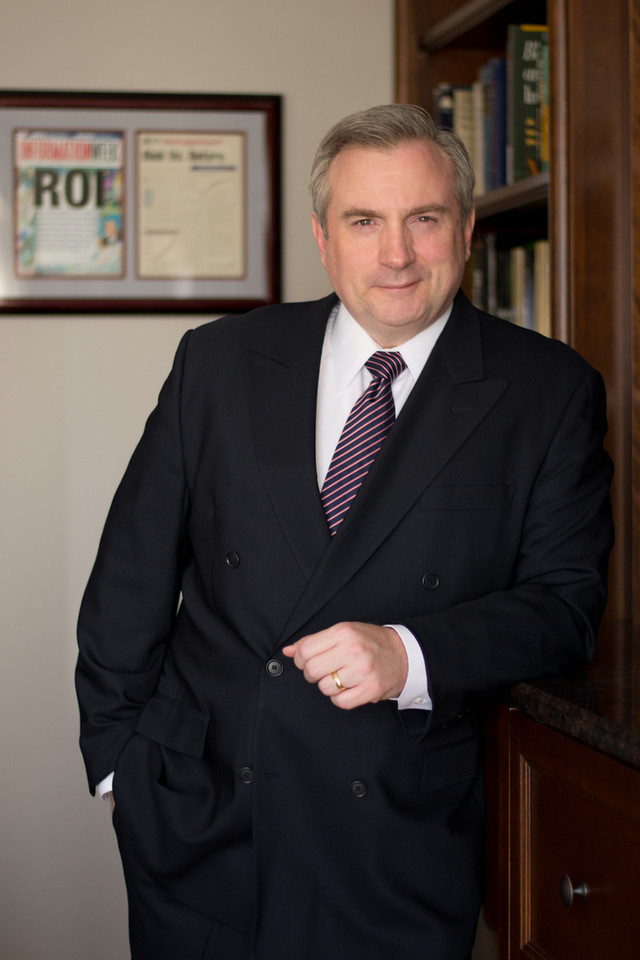 the presenter
about doug hubbard
Mr. Hubbard is the inventor of the powerful Applied Information Economics (AIE) method.  His management consulting career started 30 years ago with Coopers & Lybrand, focusing on the application of quantitative methods. The last 20 years he has completed over 100 projects for the application of AIE to solve current business issues in many areas including IT benefits and risks including cybersecurity, engineering risks, market forecasts for pharma and medical devices, environmental policy, mergers & acquisitions, Silicon Valley startups, the likelihood of success of new movies, and military logistics to name a few.  His AIE methodology has received critical praise from The Gartner Group, The Giga Information Group, and Forrester Research.
He is the author of the following books (all published with Wiley, between 2007 and 2016):
How to Measure Anything: Finding the Value of Intangibles in Business (one of the all-time, best-selling books in business math)
The Failure of Risk Management: Why It's Broken and How to Fix It
Pulse: The New Science of Harnessing Internet Buzz to Track Threats and Opportunities
How to Measure Anything in Cybersecurity Risk (co-authored with Richard Seiersen)
His books have sold over 140,000 copies in eight languages and are used as textbooks in dozens of university courses including the graduate level. Three of his books are required reading for the Society of Actuaries exam prep, and he is the only author with more than one on the list. In addition to his books, Mr. Hubbard is published in the prestigious science journal Nature as well as publications as varied as The American Statistician, CIO Magazine, Information Week, DBMS Magazine, Architecture Boston, OR/MS Today and Analytics Magazine.

About us
Hubbard Decision Research (HDR) is a consulting firm that applies quantitative analysis methods to the most difficult measurements and challenging decisions across many industries and professions. Using Applied Information Economics, HDR has developed quantitative analysis solutions to information technology investments, military logistics, entertainment media, major policy decisions, and business operations, for clients ranging from small businesses to Fortune 500 companies.  More information can be found at hubbardresearch.com.
Contact Us
REGISTER FOR WEBINAR