Risk Management:
what works and what doesn't
DATE: tuesday, June 11th, 2019
TIME: 2:00PM – 3:30PM CDT (UTC-5)
Hubbard Research
LEARN HOW YOUR RISK MANAGEMENT SYSTEM MAY BE BROKEN – AND HOW TO FIX IT
The biggest risk to an organization is a failed risk management system. Based on the upcoming 2nd edition of Doug Hubbard's book The Failure of Risk Management, this 90-minute webinar will cover how risk management is failing today, including taking a look at the critical – and dangerous – flaws of existing methods and how they expose organizations to even greater risk. Participants will also learn what they can do to improve their risk management systems by using proven, quantitative methods to reduce uncertainty and make better decisions. The webinar will explain:
Critical problems with the most popular risk assessment methods
Simple spreadsheet-based quantitative methods that can immediately improve your process
How proper statistical analysis can be done even when data seems scarce
A quick overview of more advance methods that the participants can aspire to
The goal is that each participant will be informed about the dangerous state of risk management today and can view their organization's own risk management strategies with a critical eye toward fixing flaws and getting better results.
the book
the failure of risk management: why it's broken and how to fix it 
The Failure of Risk Management takes a close look at misused analysis methods and shows how some of the most popular "risk management" methods are no better than astrology! Doug Hubbard uses examples from the 2008 credit crisis, natural disasters, outsourcing to China, engineering disasters, and more, to reveal critical flaws in risk management methods.
Hubbard's book also tells how all of these problems can be fixed using combinations of scientifically proven and frequently used Applied Information Economics methods. These methods have been used to create solutions in many different areas of business and life from nuclear power, exploratory oil, and other areas of business and government. Finally, Hubbard explains how new forms of collaboration across all industries and government can improve risk management in every field.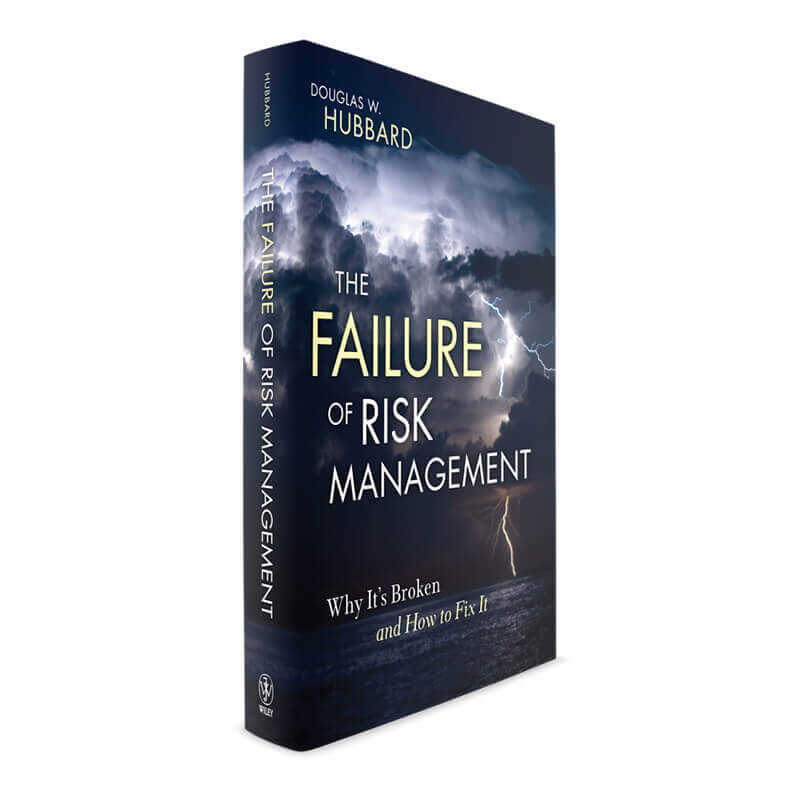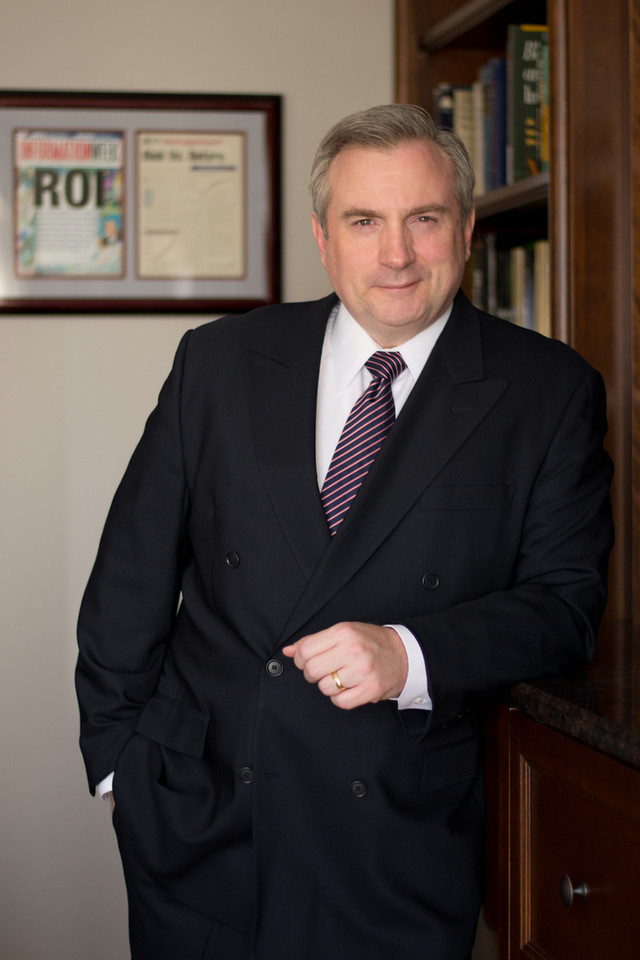 the presenter
about doug hubbard
Mr. Hubbard is the inventor of the powerful Applied Information Economics (AIE) method.  His management consulting career started 30 years ago with Coopers & Lybrand, focusing on the application of quantitative methods. The last 20 years he has completed over 100 projects for the application of AIE to solve current business issues in many areas including IT benefits and risks including cybersecurity, engineering risks, market forecasts for pharma and medical devices, environmental policy, mergers & acquisitions, Silicon Valley startups, the likelihood of success of new movies, and military logistics to name a few.  His AIE methodology has received critical praise from The Gartner Group, The Giga Information Group, and Forrester Research.
He is the author of the following books (all published with Wiley, between 2007 and 2016):
How to Measure Anything: Finding the Value of Intangibles in Business (one of the all-time, best-selling books in business math)
The Failure of Risk Management: Why It's Broken and How to Fix It
Pulse: The New Science of Harnessing Internet Buzz to Track Threats and Opportunities
How to Measure Anything in Cybersecurity Risk (co-authored with Richard Seiersen)
His books have sold over 130,000 copies in eight languages and are used as textbooks in dozens of university courses including the graduate level. Three of his books are required reading for the Society of Actuaries exam prep, and he is the only author with more than one on the list. In addition to his books, Mr. Hubbard is published in the prestigious science journal Nature as well as publications as varied as The American Statistician, CIO Magazine, Information Week, DBMS Magazine, Architecture Boston, OR/MS Today and Analytics Magazine.

About Hubbard Research
Hubbard Decision Research (HDR) is a risk management consulting firm that applies quantitative analysis methods to the most difficult measurements and challenging decisions across many industries and professions. Using Applied Information Economics, HDR has developed quantitative analysis solutions to information technology investments, military logistics, entertainment media, major policy decisions, and business operations, for clients ranging from small businesses to Fortune 500 companies.  More information can be found at hubbardresearch.com.
Contact Us
REGISTER FOR WEBINAR