How to measure anything in
innovation
DATE: tuesday, october 15th, 2019
TIME: 1:00PM – 3:00PM CDT (UTC-5)
Hubbard Research
LEARN HOW TO BETTER MEASURE INNOVATION – AND TRANSFORM HOW YOU CREATE AND GROW
How innovative is your organization?  What if you could measure it? What would you do with this information?  What does being innovative really mean? 
This is a three-hour webinar applying the concepts of How to Measure Anything to common and complicated problems facing organizations who want to unlock the practical consequences of innovation, but aren't sure how to define, measure, and optimize initiatives. 
Specifically, we'll cover:
Defining what innovation means and
exactly
what you want to achieve
Why measuring innovation and creativity is not only possible, but practical and critical
How misunderstandings about measurement methods get in the way of measuring innovation and creativity
Practical suggestions for choosing the right things to measure about innovation
How to properly and intelligently evaluate innovative initiatives
Participants will leave the session armed with the insight needed to move away from either not measuring innovation at all or using flawed, unscientific "soft" methods and move toward scientific methods that deliver results beyond what you are currently doing – before your competition does.
the purpose
why measuring innovation is crucial for success
What keeps an innovation initiative from succeeding often comes down to a few basic causes:
The initiative's purpose, scope, and goals are ill-defined;
The organization isn't measuring the initiative in the right way; or
The organization isn't measuring anything at all.
Put another way, an innovation campaign is most likely to fail because a company doesn't know the way forward that is most likely to succeed, can't optimally allocate resources, doesn't have a way to account for critical human error, and can't evaluate if the initiative is even working – all of which come from measurement failure.
What does failure look like, specifically? Companies fail in innovation when they:
Fall behind the competition that is producing superior products (or equivalent products at a much faster rate)
Inefficiently allocate resources to R&D that cause a drop in development quality and pace
Become disrupted by new technology instead of doing the disruption themselves
Can't forecast trends and become followers instead of trend-setters
Underestimate the likelihood of failure of a project and overestimate its likely ROI
Invest too much capital into current ventures that they increase the risk of losing agility in the future – which results in more missed opportunities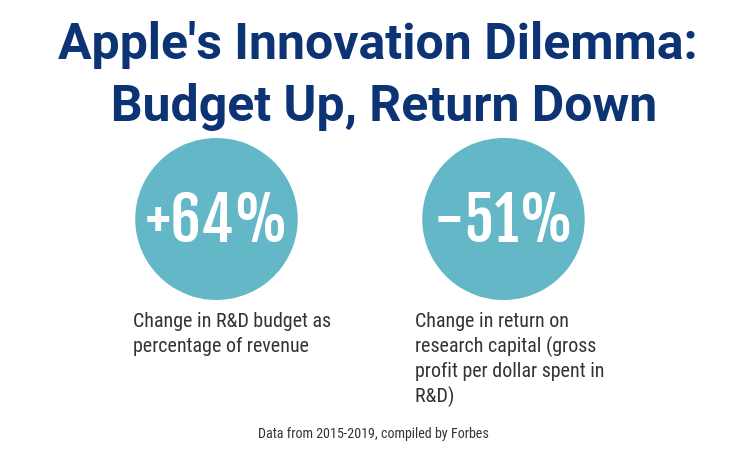 The result? Less revenue, lower margins, less market share, more customer attrition, lower shareholder value, and more career uncertainty for everyone from key executives on down to the rank-and-file.
Only measuring the right things in the right way, and building a decision model to help inform better decisions, can measurably improve innovation in an organization.
Thus, learning about how to better measure innovation is the first step toward gaining a competitive advantage. This webinar will help you take that step and gain an edge.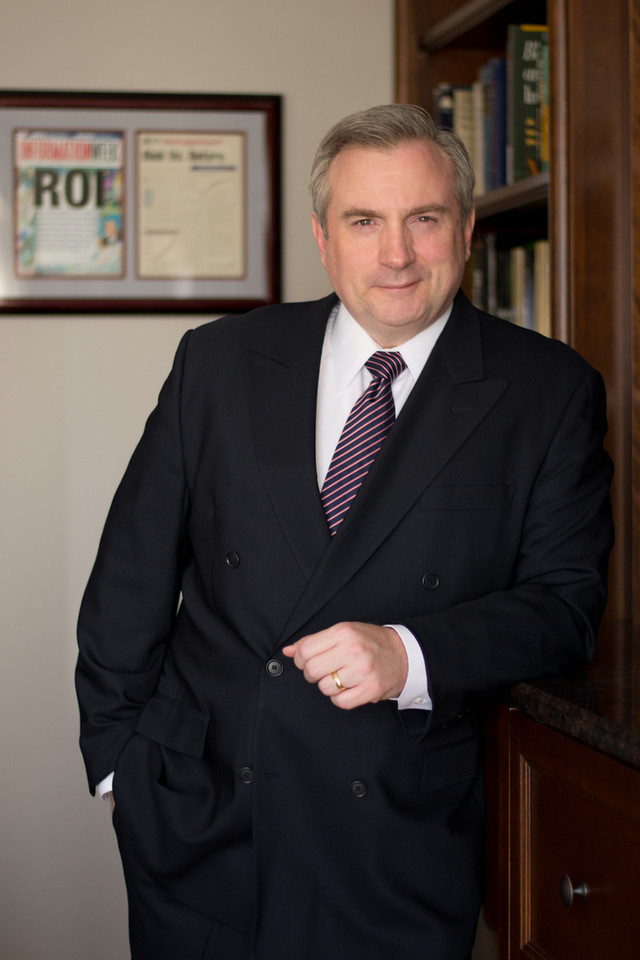 the presenter
about doug hubbard
Mr. Hubbard is the inventor of the powerful Applied Information Economics (AIE) method.  His management consulting career started 30 years ago with Coopers & Lybrand, focusing on the application of quantitative methods. The last 20 years he has completed over 100 projects for the application of AIE to solve current business issues in many areas including IT benefits and risks including cybersecurity, engineering risks, market forecasts for pharma and medical devices, environmental policy, mergers & acquisitions, Silicon Valley startups, the likelihood of success of new movies, and military logistics to name a few.  His AIE methodology has received critical praise from Gartner, Forrester, and others.
He is the author of the following books (all published with Wiley, between 2007 and 2016):
How to Measure Anything: Finding the Value of Intangibles in Business (one of the all-time, best-selling books in business math)
The Failure of Risk Management: Why It's Broken and How to Fix It
Pulse: The New Science of Harnessing Internet Buzz to Track Threats and Opportunities
How to Measure Anything in Cybersecurity Risk (co-authored with Richard Seiersen)
His books have sold over 140,000 copies in eight languages and are used as textbooks in dozens of university courses including the graduate level. Three of his books are required reading for the Society of Actuaries exam prep, and he is the only author with more than one on the list. In addition to his books, Mr. Hubbard is published in the prestigious science journal Nature as well as publications as varied as The American Statistician, CIO Magazine, Information Week, DBMS Magazine, Architecture Boston, OR/MS Today and Analytics Magazine.

About us
Hubbard Decision Research (HDR) is a risk management consulting firm that applies quantitative analysis methods to the most difficult measurements and challenging decisions across many industries and professions. Using Applied Information Economics, HDR has developed quantitative analysis solutions to information technology investments, military logistics, entertainment media, major policy decisions, and business operations, for clients ranging from small businesses to Fortune 500 companies, state and federal government, international corporations, and more.  More information can be found at hubbardresearch.com.
Contact Us
REGISTER FOR WEBINAR