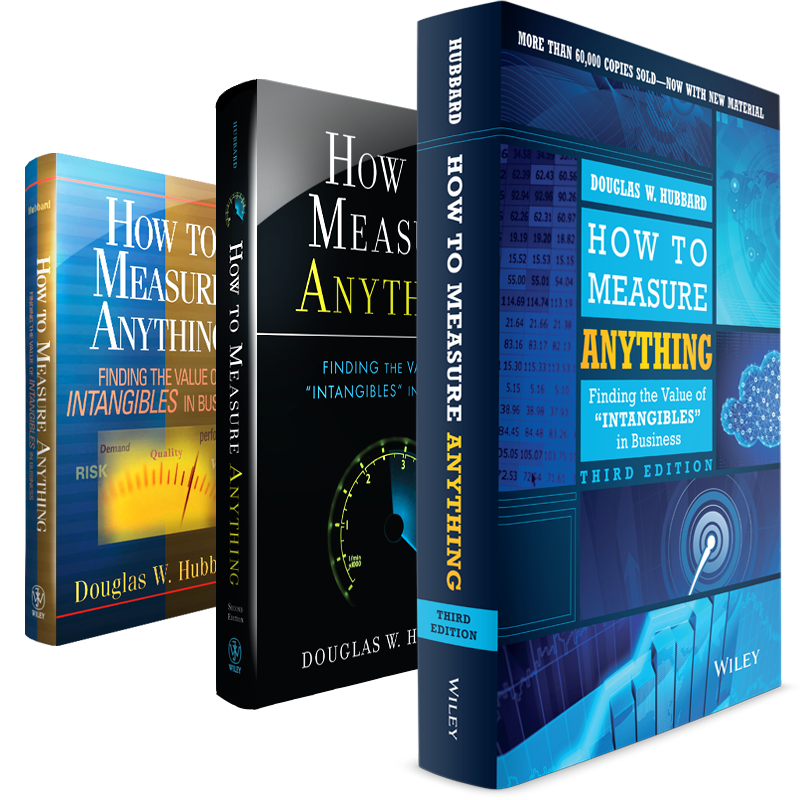 On August 3, 2007, the first edition of How to Measure Anything was published.  Since then, Doug Hubbard has written two more editions, three more books, in eight languages for a total of over 100,000 books sold.  How to Measure Anything is required reading in several university courses and is now required reading for the Society of Actuaries Exam prep.
Over the years, Hubbard Decision Research has completed over 100 major measurement projects for clients in several industries and professions.  Clients included The United Nations, the Department of Defense, NASA, a dozen Fortune 500 companies, and several Silicon Valley startups.
Just since the first book, Hubbard Decision Research has trained over 1000 people in the Applied Information Economics methods.  HDR has also been given several new measurement challenges including the following:
drought resilience in the Horn of Africa
the risk of a mine flooding in Canada
the value of roads and schools in Haiti
the risk and return of developing drugs, medical devices and artificial organs,
the value and risks of new businesses
the value of restoring the Kubuqi Desert in Inner Mongolia
the value and risks of upgrading a major electrical grid
new cybersecurity risks
….just to name a few
We have a lot going on in this anniversary year.  Here are some ways you can participate.
SaveSave
SaveSave