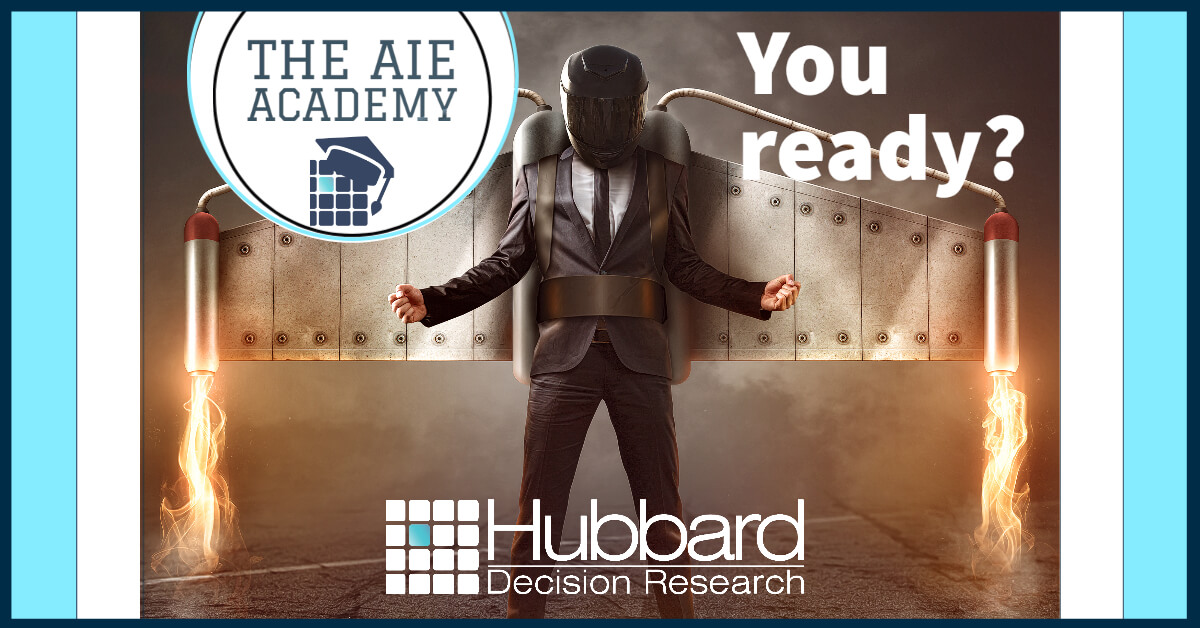 Doug Hubbard developed the Applied Information Economics (AIE) methodology over two decades ago and it has been his life's work ever since. During that time he has been across the globe and back again consulting with various departments and functional groups within local, regional, national and global organizations and across dozens of industries.
It was requests from our clients that started our journey of developing webinars and teaching the AIE concepts to their new employees, which evolved into the ability to reach a much broader audience. With an ever-growing global client base, it has become increasingly challenging to create course times to suit everyone's schedule.
This is why HDR is so excited to introduce, The AIE Academy. This new online learning portal will eventually allow 24/7, global access to the majority of our powerful, world class training per your schedule, not ours.
Watch this quick intro video below to learn more before clicking here to visit The AIE Academy page.